NATIVE PALMS
#1 Pritchardia affinis
Found on the big island  it's 1 of 5 appealing species growing from sea level to 2500 feet. It will reach a high of 35 feet but grows at a slow rate. It will take full sun even at a young age.
Sold out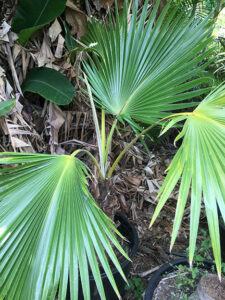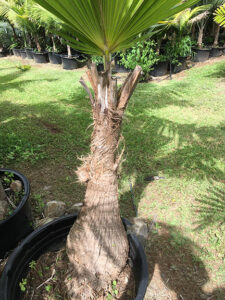 #2 Pritchardia beccariana
One of the largest Pritchardia species that grows at higher elevations on the Big Island. Thriving in a partial too sunny location but needing shelter from the wind.
In stock now
20 gal 6′ $135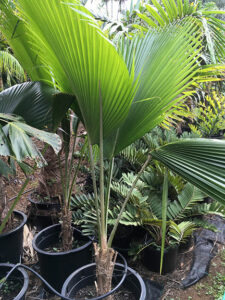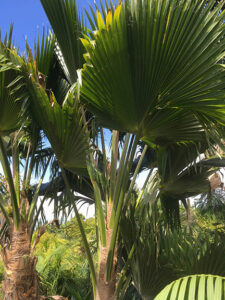 #3 Pritchardia forbesiana
This rare Pritchardia species is found in West Maui on the east and north slopes of Mount 'Eke. Growing at elevations of 1000-4000 feet. With ample moisture and a sunny location, Forbesiana is a handsome addition to any landscape.
Sold out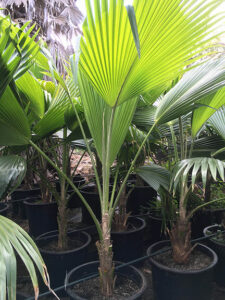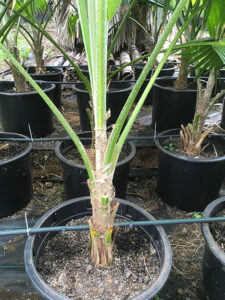 #4 Pritchardia hillebrandii
Endemic to the island of Molakai, this is one of the more attractive Pritchardia species. Very hardy, growing from sea level to 2500 feet reaching heights of 20 feet but at a slow rate.
In stock now
7 gallon, 3' $55
20 gallon, 4' $110